ASA Home Page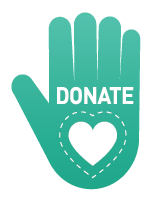 AST and ASA in Action: We Want to Help
AST and ASA are here to support all surgical technologist and surgical assistant members in Texas, Florida and Louisiana who have been affected by Hurricanes Harvey and Irma.
For AST and ASA members in the hurricane-affected areas whose membership was due to expire in the next six months, we are currently in the process of adding another six months to those memberships. If your membership was scheduled to renew in September, it will now renew in March to ensure you will have uninterrupted membership.
However, going beyond that, we need to hear from you about your particular situation and how we can help you. Are you safe? Are your family members safe? Have you lost your home?
Do you have a working car? Has your employment been impacted?
Both AST and ASA are standing by you and are ready to ease the burdens you may face.
Let us know at ASTHelp@ast.org.
We also urge all members to demonstrate your generosity in this time of need and donate now.
---
Sponsor Links
Call ASA at 303-694-9130



Content Highlights
Cigna Reimbursement Opportunity for Florida Surgical Assistants